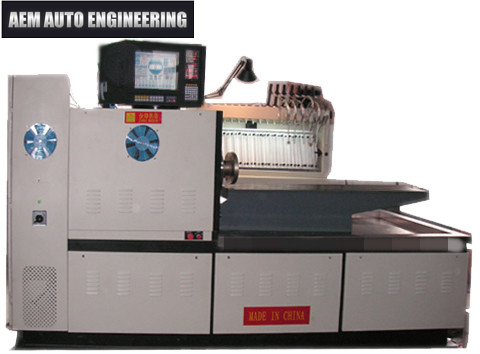 High Power Diesel Fuel Injection Pump Test Bench
1. Changing frequency changing rotation speed;
2. Small fall of  rotation speed and large output torque;
3. High measurement precision;
4. The functions of overvoltage,overload and short circuit protection
5. Ten kinds of rotation speeds preseting;
6. Constant temperature controlled;
7. Ultra low noise
8. Operating position:arbitrary side of the two work sides of the test stand;
9. Speed, count, temperature through the digital display table
10. Built-in air resource
Description
High Power Diesel Fuel Injection Pump Test Bench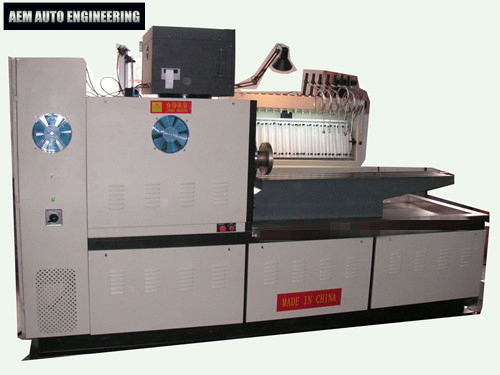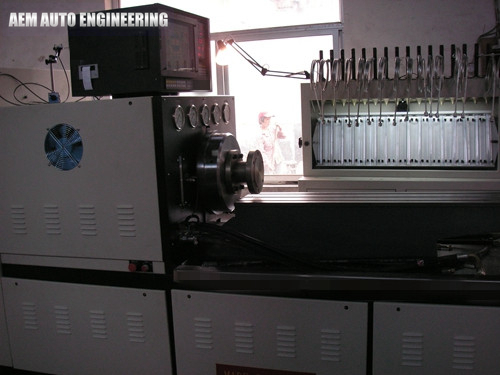 Specification: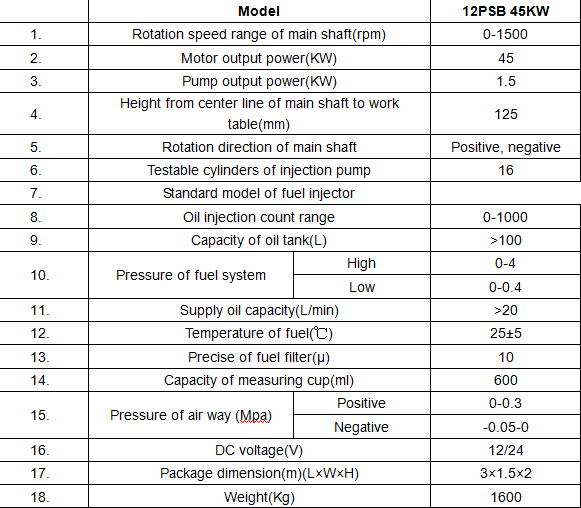 Characteristics:
1. Changing frequency changing rotation speed;
2. Small fall of rotation speed and large output torque;
3. High measurement precision;
4. The functions of overvoltage,overload and short circuit protection
5. Ten kinds of rotation speeds preseting;
6. Constant temperature controlled;
7. Ultra low noise
8. Operating position:arbitrary side of the two work sides of the test stand;
9. Speed, count, temperature through the digital display table
10. Built-in air resource

Function:

1. Measurement of each cylinder's delivery at various rotation speeds;
2. Checking of each cylinder's injection time with static state;
3. Checking of the mechanical speed governors;
4. Checking of the electricmagnetic valve of distributor pumps;
5. Checking of the pneumatic speed governors'oisutuve oressyre performance;
6. Checking of the pressure compensators(LDA)
7. Measurement of the reflux delivery of distributor pumps;
8. Measurement of the internal pressure of the distributor pumps body;
9. Measurement of rack travel
10. Checking of the sealing of fuel injection pump body.