Diesel Fuel Injector & Nozzle Tester

1. PS-400A type fuel injector tester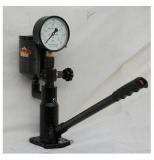 PS-400A type fuel injector tester is a special instrument for the operation test of diesel engine.It is suitable for following performance tests.
1.initiatve injecting press of injector
2.sound of needle valve vibration
3.spraying shape
4.sealing function of needle valve and nozzle body mating pair
5.sealing function in response to press
Main tech parameter
Max. pressure : 300kg/cm3
Volume of fuel box: 400cc
Dimensions: 190x110x390 mm
Weight: 5.5kg

2. PJ-60 Fuel Injector & Nozzle Tester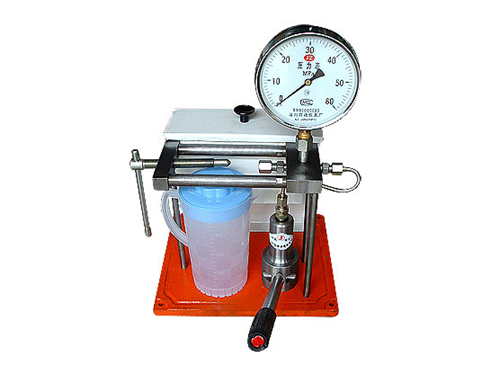 Description:
1.initiatve injecting press of injector
2.sound of needle valve vibration
3.spraying shape
4.sealing function of needle valve and nozzle body mating pair
5.sealing function in response to press
Main tech parameter:
Max. test pressure: 40 mpa
Out dimension: 32 0×300×500
Net weight: 20kg
Pressure gauge test range: 0-60mpa


3. S60H Fuel Injector & Nozzle Tester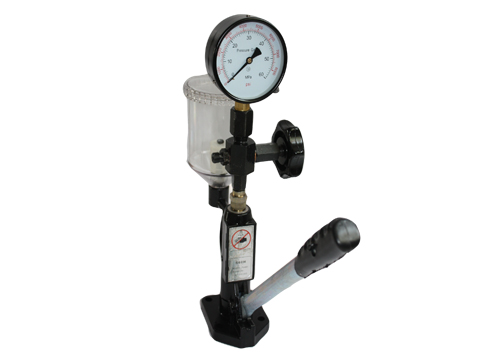 It is used to adjust and calibrate the injection nozzle opening pressure and to carry out leakage, spray pattern and chatter characteristic tests.
For nozzle size R, S and T.
In basic design with 0-40 Mpa (0-400 bar) pressure gauge.
In conjunction with a specially ordered pressure gauge, this tester can also be used for testing light crude oil injection valves.

4. PQ-400 Dual Spring Injector and Nozzle Tester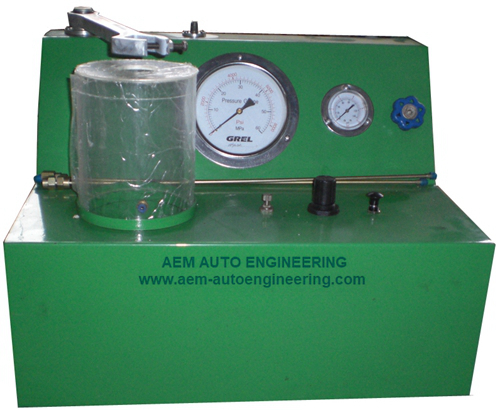 Introduce:
Our highly efficient injector nozzle tester is made available at best competitive prices. We are widely exporting to places like Canada, USA, Tanzania, Indonesia, Singapore, South America and Middle East.

Main Button
A: Internal pressure meter
B: Air supply meter
C: Air supply throttle
-If the throttle whirls in clockwise, quantity of air input will be less, and oil input is less as well. Inverse, the input oil will increase.
D: Governor valve
-If the governor valve circumgyrate to the bottom, rate of oil pressure and air pressure is 100:1. For example, when air pressure 7kg, the oil pressure will be 700kg.
E: Air switch valve
-The air valve is opened by pulling, and closed by pushing.